A week or so ago I shared what Big Brother will be
learning over the summer
and I mentioned that we would Read, Read, Read!!
What will he be reading this summer?
you ask....
Well, with the help of many awesome book lists I've pinned on my
Language Arts boards
, I have gathered a summer reading list for my
soon to be
6 year old son. And I am sharing this list with you as part of the
TOS Blog Cruise~ Summer Reading List for Boys.
Summer Booklist for Kids
Our lists includes picture books, early readers, and chapter books! I think it is safe to say we are going to have a WONDERFUL time reading!! We have some of these books sitting on our bookshelf, but many of these we will check out at the library. I am linking to Amazon (see my disclosure) so that you can view them yourself. I always like being able to see a picture of the book!
Here is a round-up of titles on my son's summer reading list: (contains affiliate links)
Picture Books and Early Readers:
Dogger
by Shirley Hughes
They Were Strong & Good
by Robert Lawson
Dinosaurs Love Underpants
by Claire Freedman
Giraffe that Walked to Paris
by Nancy Milton and Roger Roth. (Thanks Purple House Press for bringing it back in print!!)
The Little Train
by Lois Lenski
Abe Lincoln, The Boy Who Loved Books
by Kay Winters
Hi! Fly Guy
by Tedd Arnold
Easy Reader Magic School Bus books (whatever our library has)
Detective Dinosaur
by James Skofield
Pinch & Dash and the Terrible Couch
by Michael J. Daley
Poppleton
by Cynthia Rylant
Mouse Tales
by Arnold Lobel
Henry and Mudge
by Cynthia Rylant
The Fire Cat
by Esther Averill
Daniel's Duck
by Clyde Robert Bulla
Paul Revere's Ride
by Henry Wadsworth Longfellow
Primary Phonics Storybooks Set 4
(ch, sh, and r-controlled vowels)
Chapter Books:
The Chocolate Touch
by Patrick Skene Skatling
George's Marvelous Medicine
by Ronald Dahl
Magic Tree House
(finish up our boxed set of books #5-8) by Mary Osborne Pope
Nate the Great
by Marjorie Weinman Sharmat
Mary Poppins
by P.L. Travers
Hank the Cowdog
by John Erikson
Toys Go Out
by Emily Jenkins
Emil and the Great Escape
by Astrid Lindgren
The Jungle Book
by Rudyard Kipling
Case of the Gasping Garbage
by Michelle Torrey
Magic School Bus chapter books
Shortcut
by David Macaulay
Story of the World
Volume 1 by Susan Wise Bauer. I initially purchased this to be used as a Read Aloud for the Fall, but why sit on the book for that long?
Pretty lofty list!! But I figure they will be read when a break is needed from the hot sun and/or at lunch time, bedtime, and whenever else I feel like it's a good time to read!
Are there anymore you would recommend??? What will you and your kiddos be reading this summer?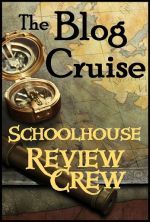 Don't forget to follow along; sign up to get updates via
BlogLovin'
,
Facebook
, GFC, or Email in my side bar, or follow along via School Time Snippets
Pinterest
Board!