Tot School Theme of the Week: Letter O
To begin our week with the
Letter O
, I set up a surprise in the basement the night before so that when we came downstairs, the kids would open the door and "TA-DA," they would be welcomed to something fun! Well, I am not sure they were as excited as I was right away, but once I started playing too-- Little Sis was much more interested.
I set up an
Ocean Sensory Play
activity on a mirror and added gems, sand, shells, "seaweed," and Coral Reef TOOB objects to the mirror. I loved this idea so much I gave it it's own post, so check it out. We had a lot of fun with it over the week!
Letter O Tot School Activities
Besides our Ocean Sensory Play space, we had fun exploring the color orange, making an octopus, sorting animals, and pouring sand. Hopefully you can see a bit of an "Ocean" theme woven into our time with the Letter O.
All about Orange Exploration Tray
To see what we did for a fine motor math activity check out our
Clip Sticks
blog post.
Little Sis is by far the MOST independent of the three kids and she LOVES to proclaim, "ME!"-- so this activity was right up her alley. She loved being able to pour all.by.herself!
Thanks for stopping over!
Take a peek at our other
Tot School
Letter of the Week activities, too!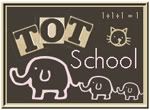 I'd love for you to follow along so you never miss out on one of our fun activities we share at School Time Snippets!
©2011-2013 School Time Snippets. All rights reserved. You are free to link back to my website but all text, photos, and other content may not be reproduced without the written consent of the author.